Currently, close to 50% of all real estate sales in the Orlando area are either bank owned or distressed properties.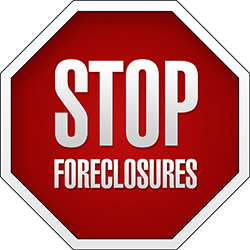 In Florida, the foreclosure rate is the second highest in the U.S with one in every 135 homes targeted for foreclosure. These sales are driving down home values to levels below what many currently owe on their mortgage.
What is a Short Sale?
A short sale takes place when a property is sold for less than what is owed on the mortgage and the lenders who own the underlying mortgage or mortgages, accept less than the full payoff as a settlement. This allows the property to transfer to the buyer even though the lenders did not receive the full amount that they were owed. Given the vast number of available homes in this category you can find short sales in just about every community in Central Florida and at all price levels.
How Does It Work?
A property that is listed as a short sale is listed on MLS just like any other property, with the exception that it must identify somewhere in the listing that it is in fact a short sale. When a prospective buyer is interested in a short sale, an offer is submitted to the current owner. If the owner agrees, they then sign the contract and it's forwarded to the seller's lender for approval. Along with the contract, the seller has to provide the lender proof of a hardship explaining why the bank should accept the short sale offer. A word of caution when considering short sales. Due to the number of short sales being processed by banks, the approval time can take months with the average being roughly 90-120 days. If the seller's lender approves the offer, they will then provide their approval in writing, at which time the transaction proceeds in a relatively normal fashion.
What is a Bank Owned Home?
Bank owned homes or REO's (real estate owned) are also available in many of Central Florida's communities. A bank owned property is one that has moved through the foreclosure process and is now back in the hands of the original lender. Lenders do not want to own these homes and need them sold quickly, making many of these properties tremendous buying opportunities. In addition, most banks respond to offers in only a couple of days as opposed to months typical with short sales.