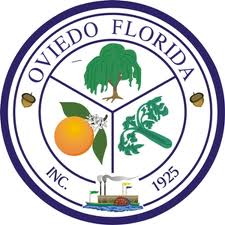 The city of Oviedo is located in Seminole County 13 miles NE of Orlando, Florida and 91 miles NE of Tampa, Florida. Originally, the town of Oviedo was inhabited by the Timucuans, a Native American tribe. The earliest settlers of modern day Oviedo came around 1865, just after the Civil War. They started living by the shores of Lake Jessup. The community progressed well and in March 1879, when it had its first post office, adopted the name Oviedo, which was suggested by the first postmaster Andrew Aulin. The area was incorporated as a city in 1925.
Now more than 32,855 people currently call Oviedo home with the median household income coming in at $68,878. The median home price in Oviedo is roughly $348,260 for a 2,096 square foot home. Oviedo is now a booming city with a wide array of shopping, dining, and recreational activities.
For the latest real estate trends in Oviedo, please see below.