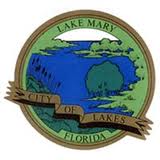 According to CNN/Money Magazine, Lake Mary continues to rank as the #1 small town in Florida in which to live. Located approximately 18 miles north of Orlando just off Interstate 4, the Lake Mary continues to be a choice location for national businesses, many of which spend considerable time and money searching for the right place. The city boasts a small-town atmosphere, a high standard of living and superb recreation. Residents of this community have some of the most spectacular outdoor recreation just outside their door. On any given day, you can enjoy everything from playing in their modern splash park to playing golf on one of their many championship golf courses. The city also has facilities for tennis, soccer, baseball, skating, and cycling just to name a few.
One of Lake Mary's best features is that it's residents have access to virtually everything you could ask for from fine dining, to great schools, to a variety of scenic locations. Everything in this city is first class, which is why it's such a highly sought after place to live!
For the latest in real estate trends in Lake Mary, please see below.